Anycast Technology
The classical addressing method in the internet is based on the Unicast technology. Every server, i.e. also a DNS server has a world-wide unique IP address. All requests made to that IP address get to that specific server no matter where in the world the person making the request is located. For distant clients, this may lead to delays and time-outs. If the server is not accessible or has become the victim of an attack, all services under that IP address are affected and do not work anymore.
With Anycast name servers, one and the same IP address is connected to the internet through several globally distributed locations so that every request in the internet is guided to the topologically nearest name server instance, which leads, apart from improved performance, to an increase in fail-safety. The Anycast technology has proven to be an effective means of protection against (D)DoS attacks.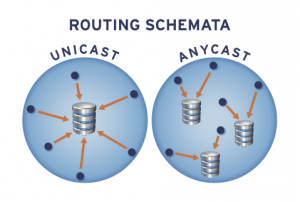 In case of a DoS attack upon the name server network, there is always only affected the nearest instance so that normal operation can continue on the remaining nodes. In case of a DDoS attack, the requests are distributed among several nodes and the attack is clearly weakened.
Show all features

→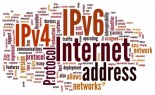 Premium AnycastDNS
Maximum performance
Improved access time
Highest stability
100% fail-safe
Protection against attacks
9 locations distributed world-wide
PartnerGate integration
7x24 monitoring
Support of IPv6 and DNSSEC
Attractive conditions without set-up and basic charges